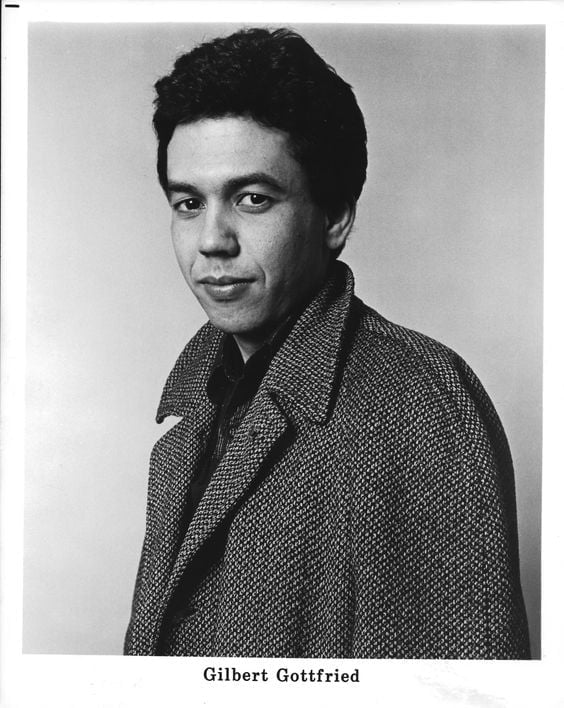 Gilbert Jeremy Gottfried (February 28, 1955 – April 12, 2022) was an American stand-up comedian and actor. His persona as a comedian featured an exaggerated shrill voice, strong New York accent, and emphasis on crude humor.[1] His numerous roles in film and television include voicing the scarlet macaw Iago in the Aladdin animated films and series, Digit LeBoid in Cyberchase, Kraang Subprime in Teenage Mutant Ninja Turtles, and the Aflac Duck. He was also known for his role as Mr. Peabody in the critically panned but commercially successful Problem Child film series.
Gottfried hosted the podcast Gilbert Gottfried's Amazing Colossal Podcast (2014–2022), which featured discussions of classic movies and celebrity interviews, most often with veteran actors, comedians, musicians, and comedy writers. The documentary Gilbert (2017) explored his life and career it won the Special Jury Prize for Best Documentary at the 2017 deadCENTER Film Festival.[2]
source: Wikipedia
Yet another possible needless death due to the jab (unconfirmed). It seems like Gilbert suffered from Type II myotonic dystrophy, a genetic disorder in the same family as muscular dystrophy. That being said the MSM have been very careful in ensuring that the narrative only leads to the conclusion that the genetic disorder caused the problem, where in fact the vaccine could have possibly accelerated the end result. Many comedians recently have shared similar fates including Louie Anderson and Bob Saget, this is something that should be investigated. RIP Gilbert you will be missed!