The Disney+ show presents itself as innocent entertainment. But its woke agenda is red meat to rabid race hustlers and the identity obsessed desperate to disappear the scourge of white men from popular culture.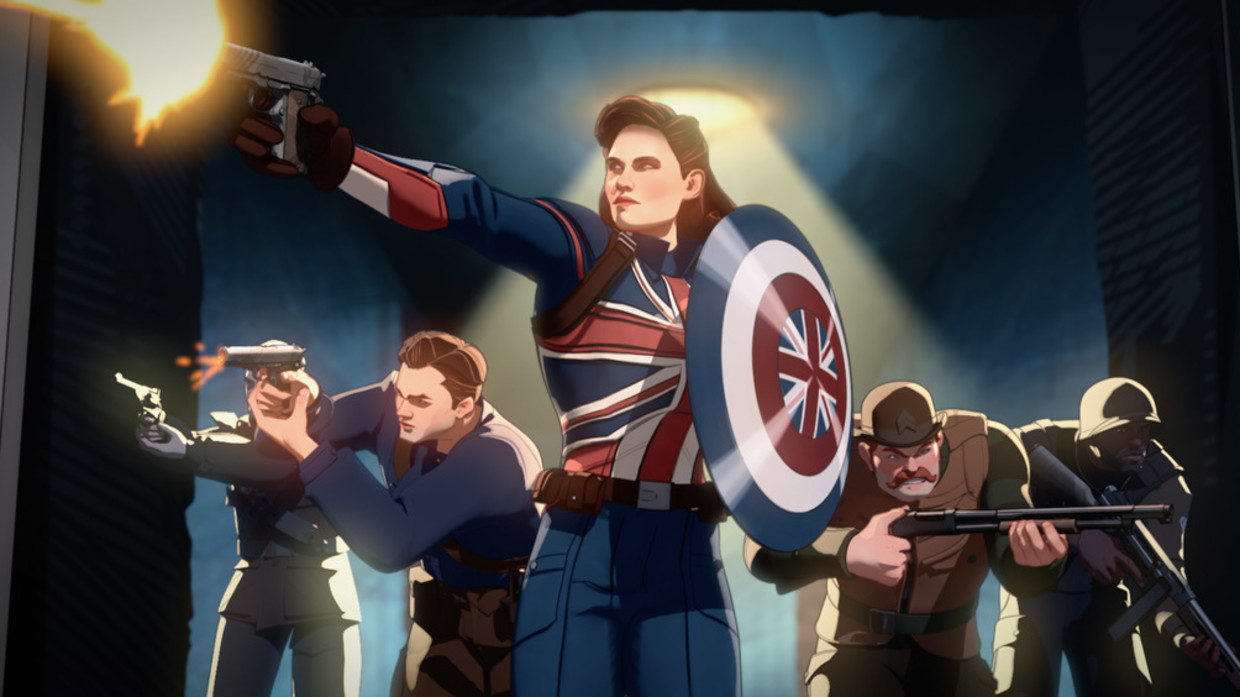 The series consists of nine narrative-bending episodes, the first of which premiered on August 11, followed by the second on August 18, with new episodes available every following Wednesday.
If the first two episodes are any indication, 'What If…?' will devoutly pander to the newfound politically correct religious faith of Disney (Marvel's parent company), as the show's premise can basically be summed up as "What if the woke had a time machine and used it to destroy the Marvel universe?"
The first episode examines an alternative timeline where, during World War II, white guy Steve Rogers doesn't turn into super-soldier Captain America. Instead, Agent Carter, a British woman, gets injected with the super-soldier serum and becomes the superhero Captain Carter.
Captain Carter not only battles Hydra, Red Skull, and the Nazis, but she also faces off against the greatest villain of all… the patriarchy. She shows her true girl power by overcoming sexism and misogyny from condescending white males in the military power structure. You go, girl!
In the second episode, based on the 'Guardians of the Galaxy' storyline, the Ravagers are sent to Earth in 1988 by the Celestial Ego to capture his child, Peter Quill, but they mistakenly take Wakanda's child prince T'Challa instead.
Unlike the selfish, stupid, and white Peter Quill/Star-Lord (Chris Pratt) from the movies, the black T'Challa/Star-Lord (voiced by Chadwick Boseman, in his final performance) is so good, selfless, and wonderful that he actually convinces Thanos to abandon his genocidal plans and join him on his noble Robin Hood-esque adventures.
The message is clear in 'What If…?': if Thanos' genocidal plan killed just white men, all of whom are awful, then the woke would happily go along with it in the Marvel universe, and our own too.
Full Article at: RT