See the UK's fascist 'Online Safety' bill to be imposed by fascist 'regulator' (state censor) Ofcom
Danish citizens are reporting that Denmark's National Police Cyber Crime Center (NC3) has blocked access to free speech video sharing platform BitChute on the grounds that it contains "dangerous information" and "misinformation" related to COVID-19.
The website is being blocked by some Danish internet service providers (ISPs) in response to a court order. Users of the providers Stofa and Telmore are reporting that they're unable to access BitChute and being presented with a message noting that the platform has been blocked by NC3.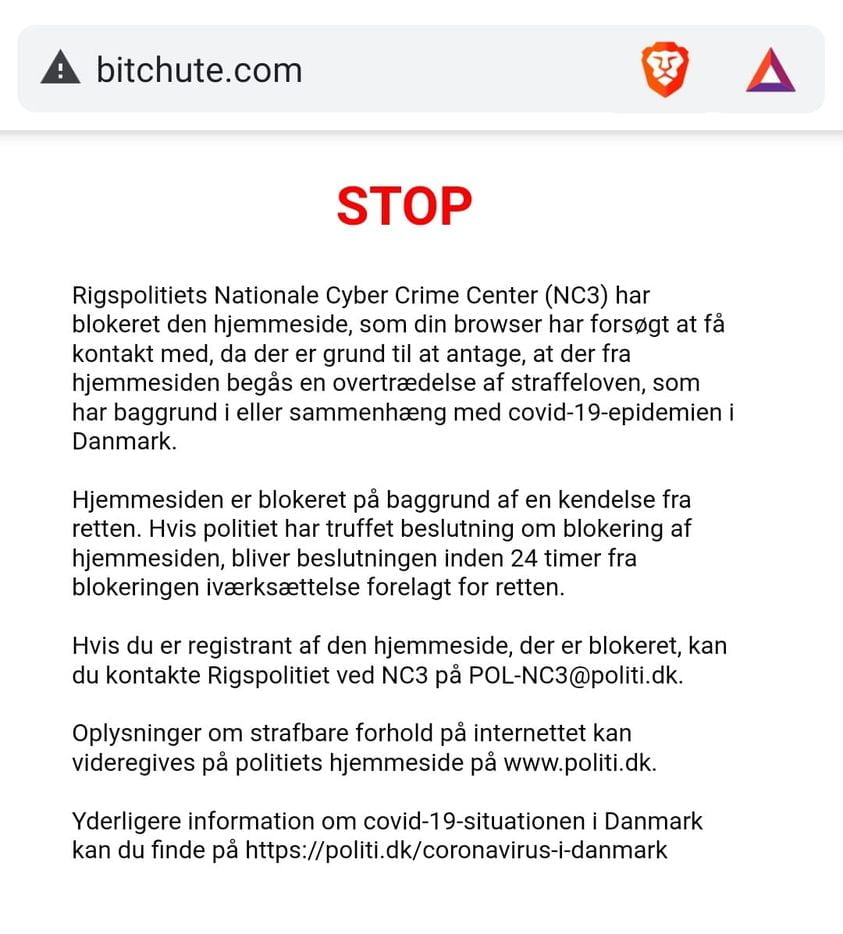 Full article at ReclaimTheNet.